P5
Hello and welcome to the primary five homepage! In our classroom we have 31 wonderful children, our teacher is Mrs Robb and we are supported by Mrs Lynch.
I hope you find our page informative and entertaining as we try to give you a little flavour of what goes on inside our classroom!
News
24th Sep 2019
Well done to Ella in P3. She grew her hair really long and then got it cut all in...

9th Sep 2019
Rohan from Sustran was taking Assembly today. He was challenging us all to become...

Latest Photographs
Pupil of the week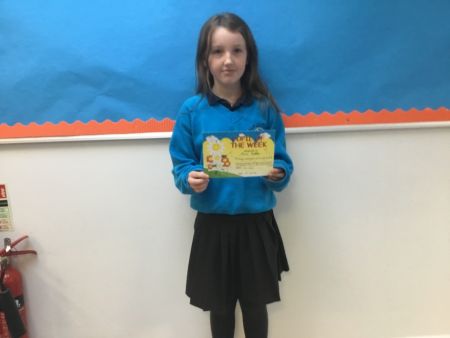 Newbuildings Primary School, 83 Victoria Road, Londonderry, BT47 2RL. Tel no: 028 7134 3896