Welcome To Newbuildings PS!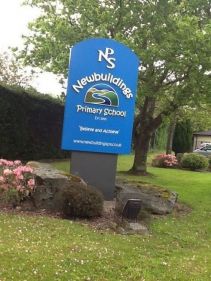 Welcome to Newbuildings Primary School! Our motto at Newbuildings is 'Believe and Achieve'. We want to inspire all our pupils to believe in themselves and their abilities and that they can achieve throughout their whole lives.
We want children to begin their school life with a high sense of self-esteem and we believe that building block is essential for being successful in school and in life. Newbuildings Primary School is a friendly place, a busy place and a place where there's a lot happening. Hopefully our website will give you a good taste of what is going on throughout the school and also provide you with regularly updated information and some resources. We hope that you enjoy your visit to our website, and that you find any information you are looking for.
Please feel free to leave comments in the Guestbook, or contact the school direct (details on contacts page) with any queries you may have. Thank you for visiting!
Cyber Bullying by P7B - help sheet and comics using Comic Life
Pupils of the Week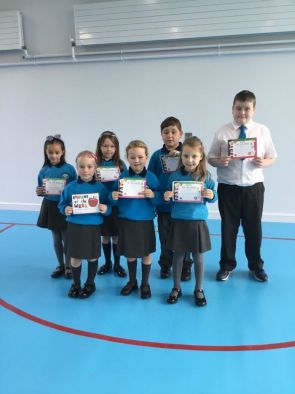 Newbuildings Primary School, 83 Victoria Road, Londonderry, BT47 2RL. Tel no: 028 7134 3896
WEBSITE BY: SCHOOLWEBDESIGN.NET | Login