Digital Awareness
This page is for parents who might want information about digital awareness. Technology plays a big part in all our lives and new technology is coming out all the time. One of the most important things to do is to talk to your child. You need to know the Apps and websites that your child might be accessing and together identify the potential dangers involved as well as the benefits.
Have an open and honest dialogue about the technology they are using and teach them 'digital resilience'. Digital resilience is the ability to recognise when they are at risk online and know what to do about it.
If you have any questions please contact Kenny Baldrick either at school on 02871343896 or via email at kbaldrick714@c2ken.net
Setting Parental Controls on an iPhone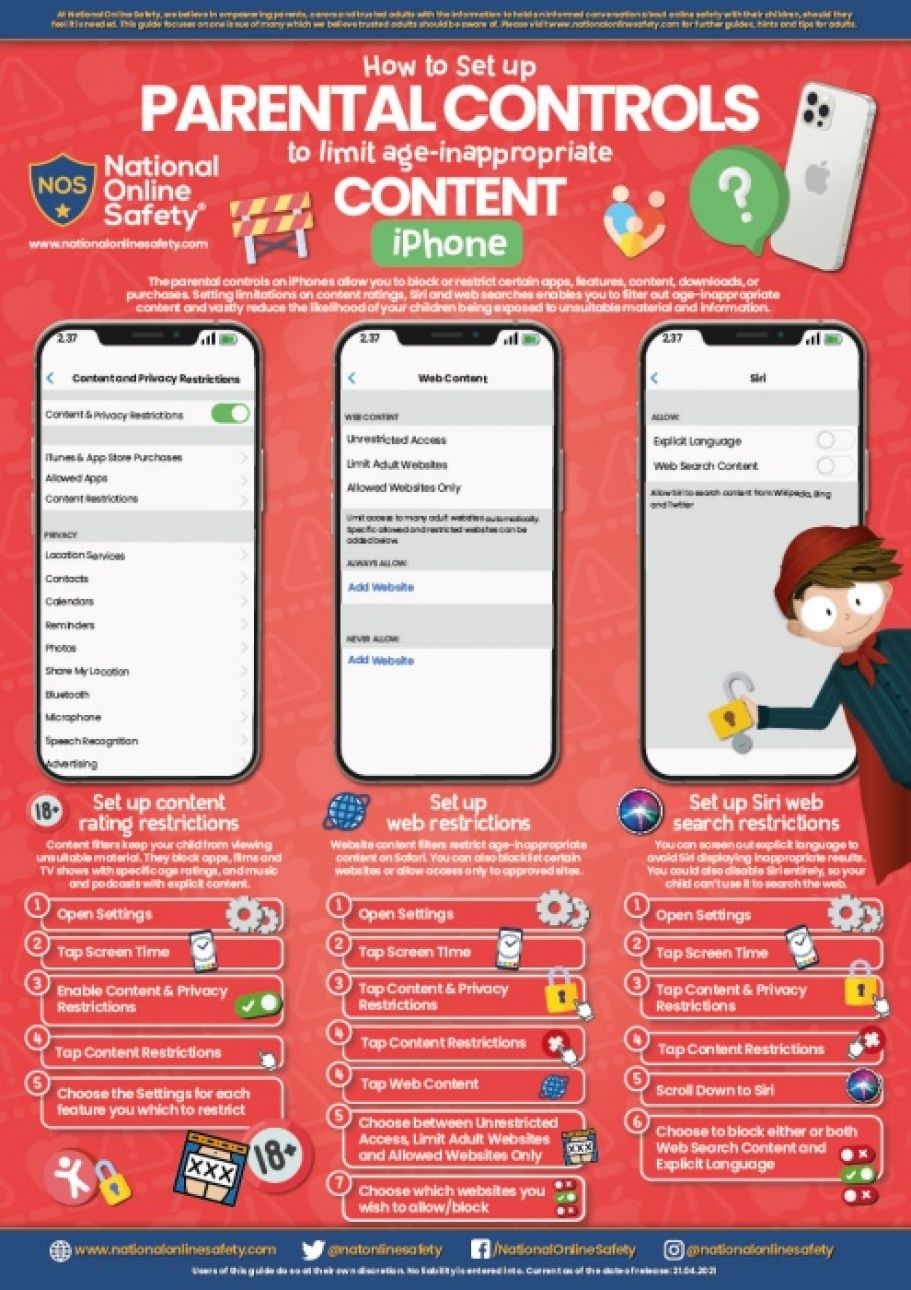 Setting Parental Controls on an Android Phone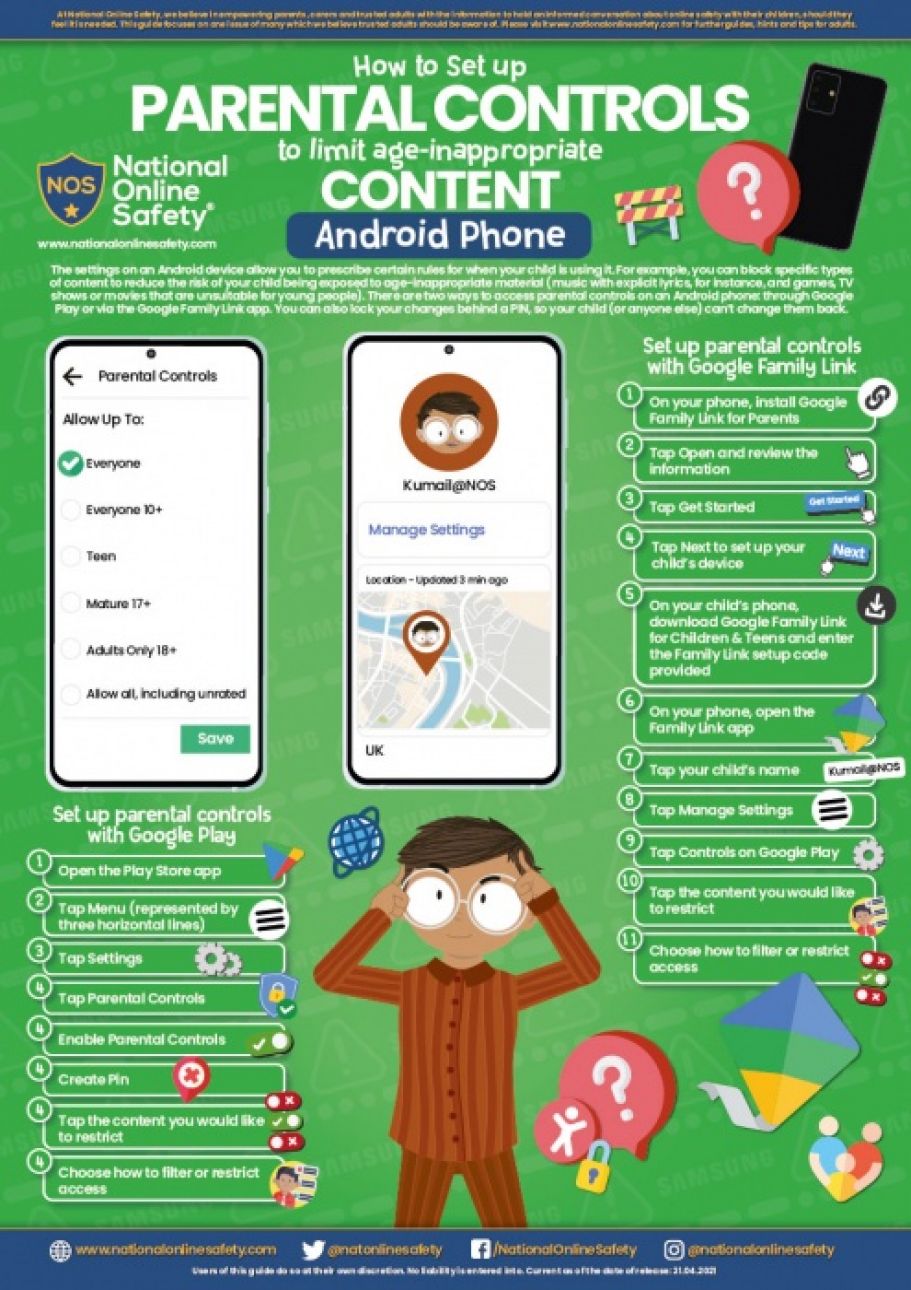 On line Bullying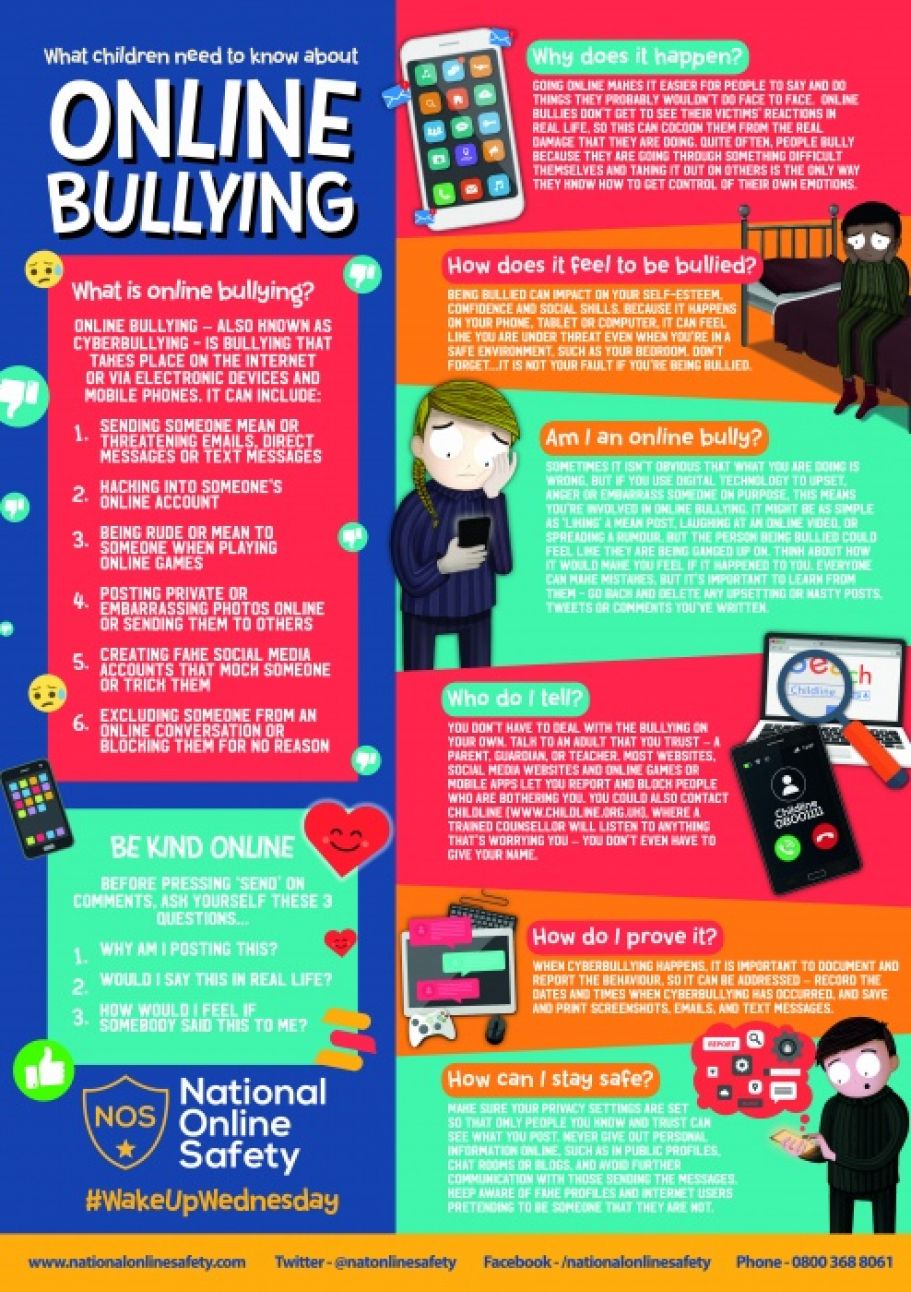 Age Ratings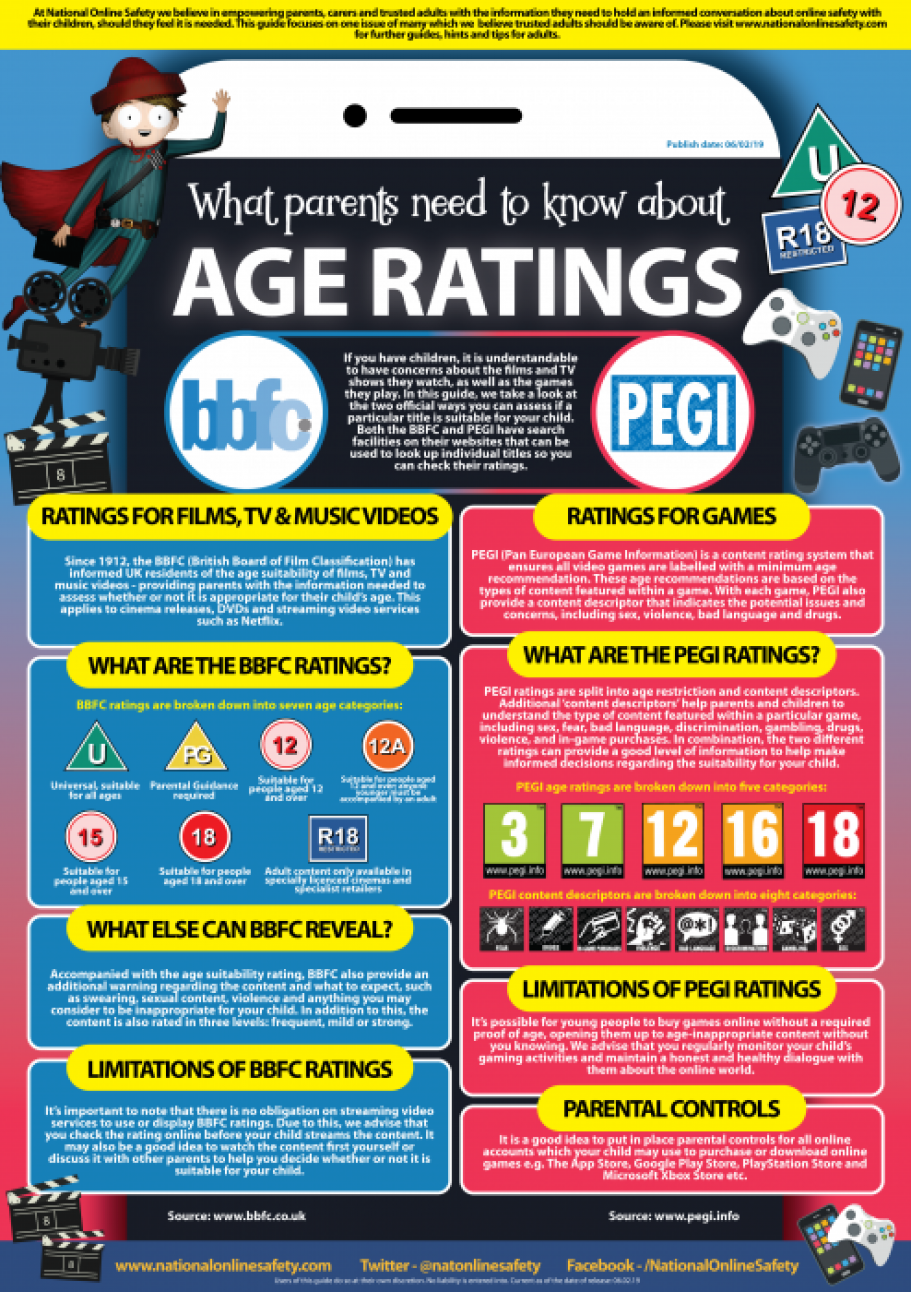 Screen Time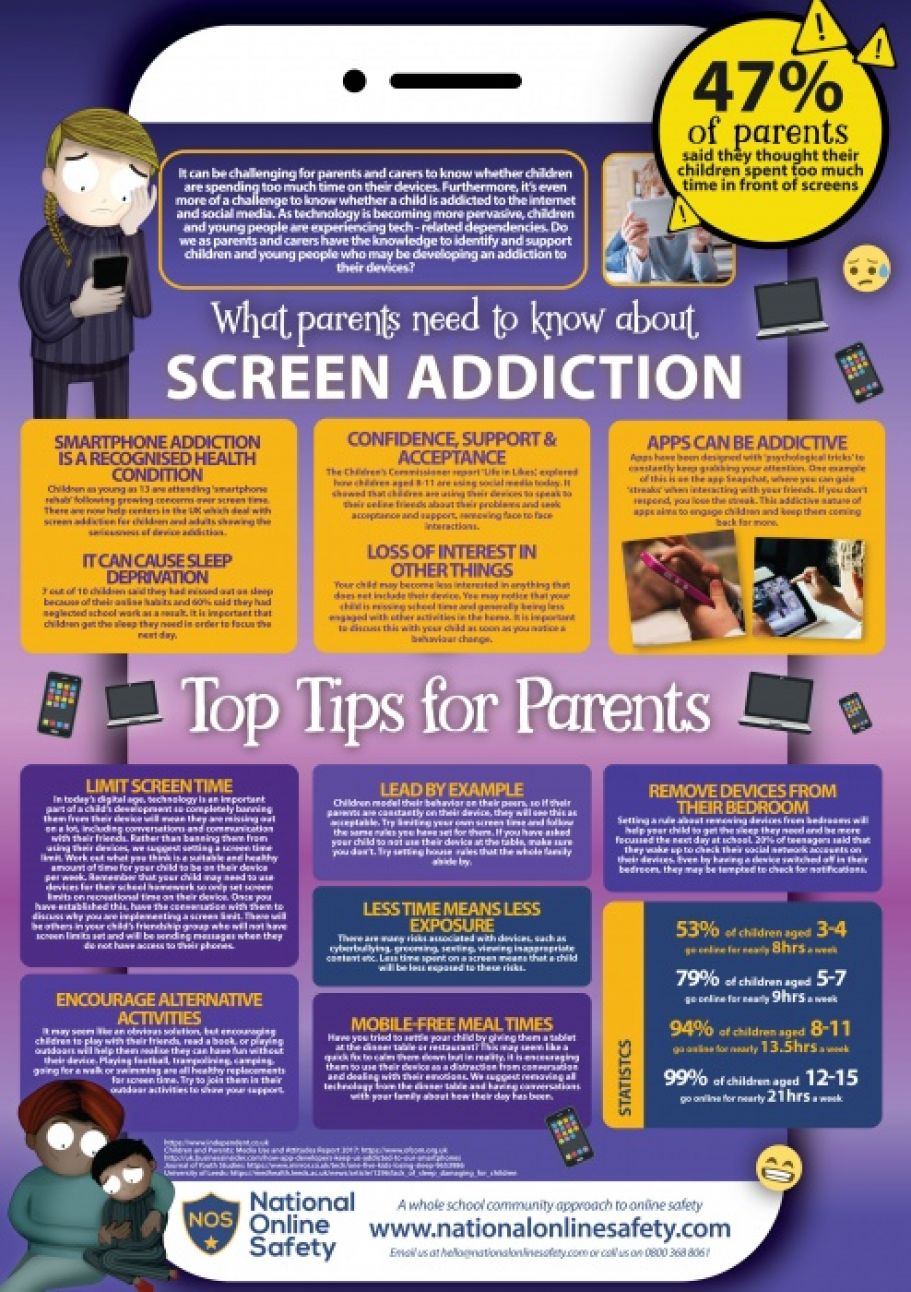 WhatsApp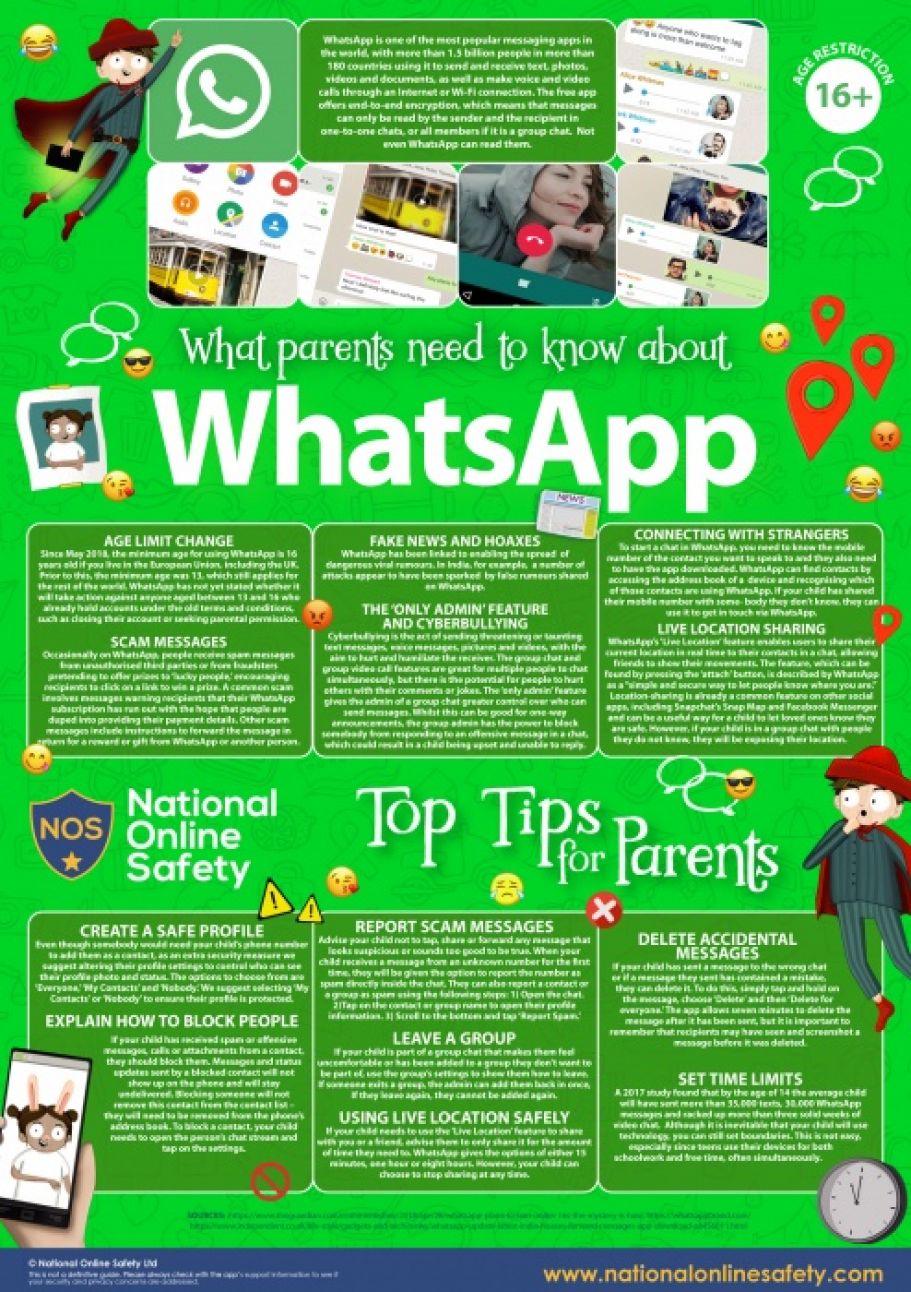 YouTube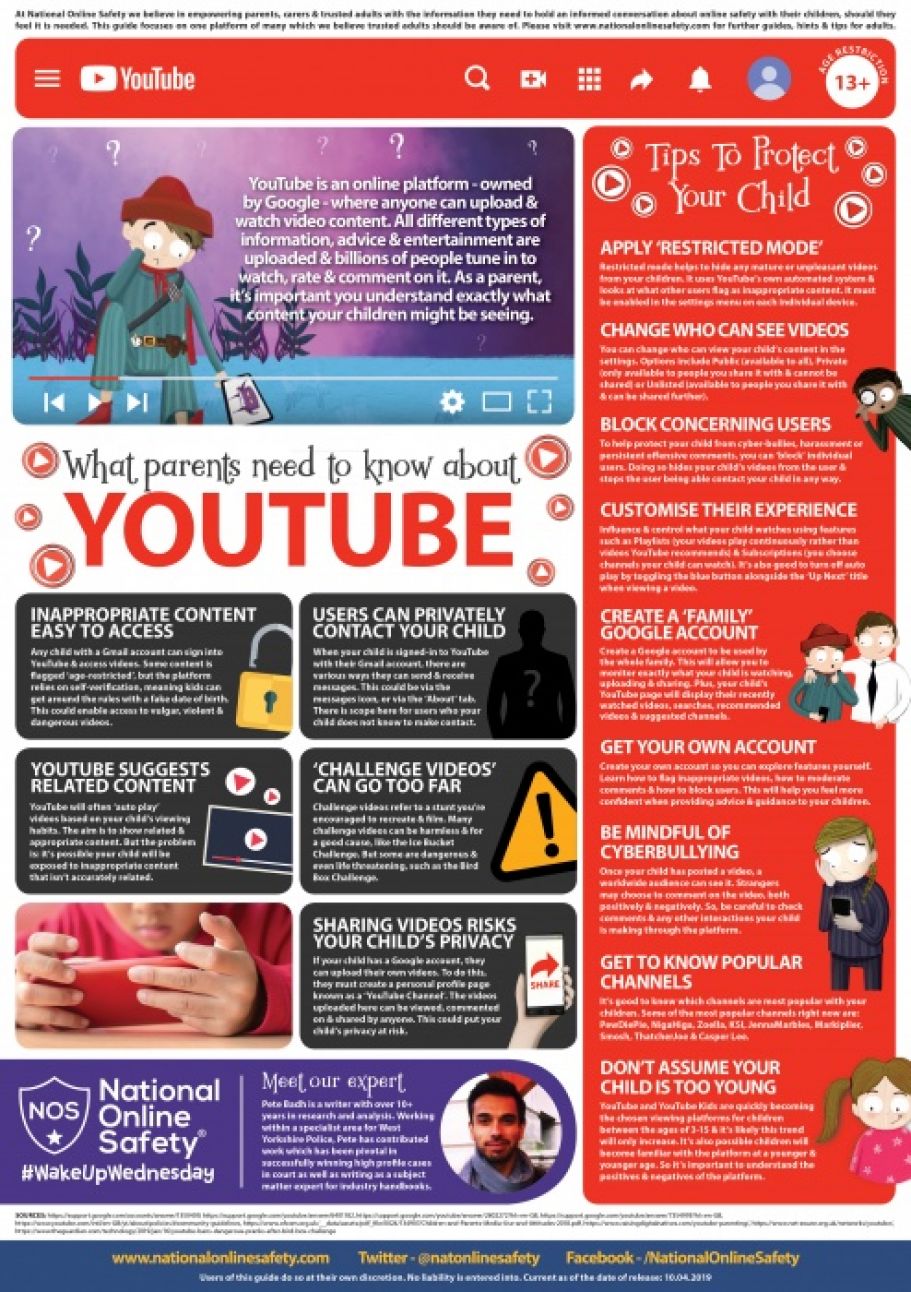 Tik Tok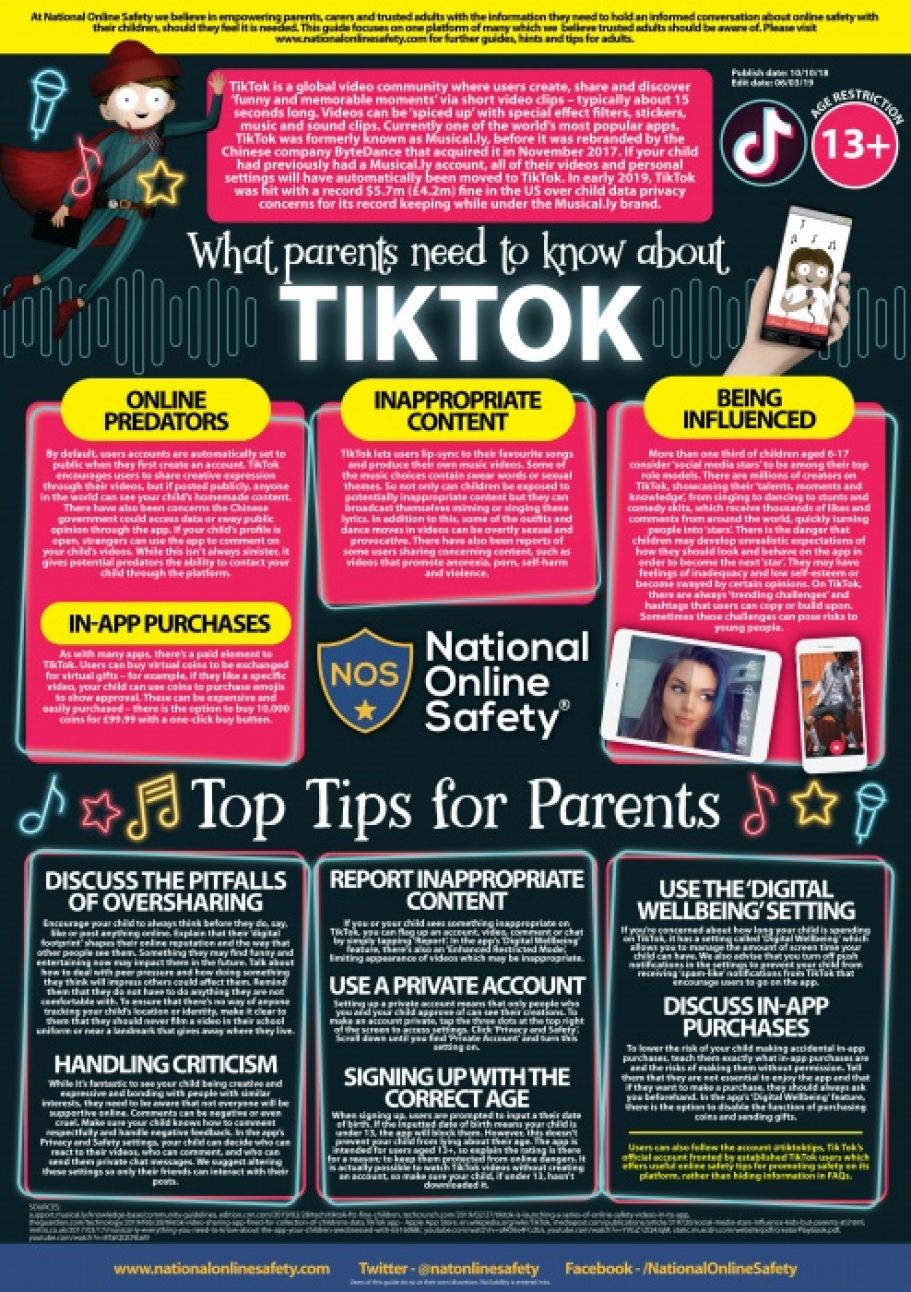 Instagram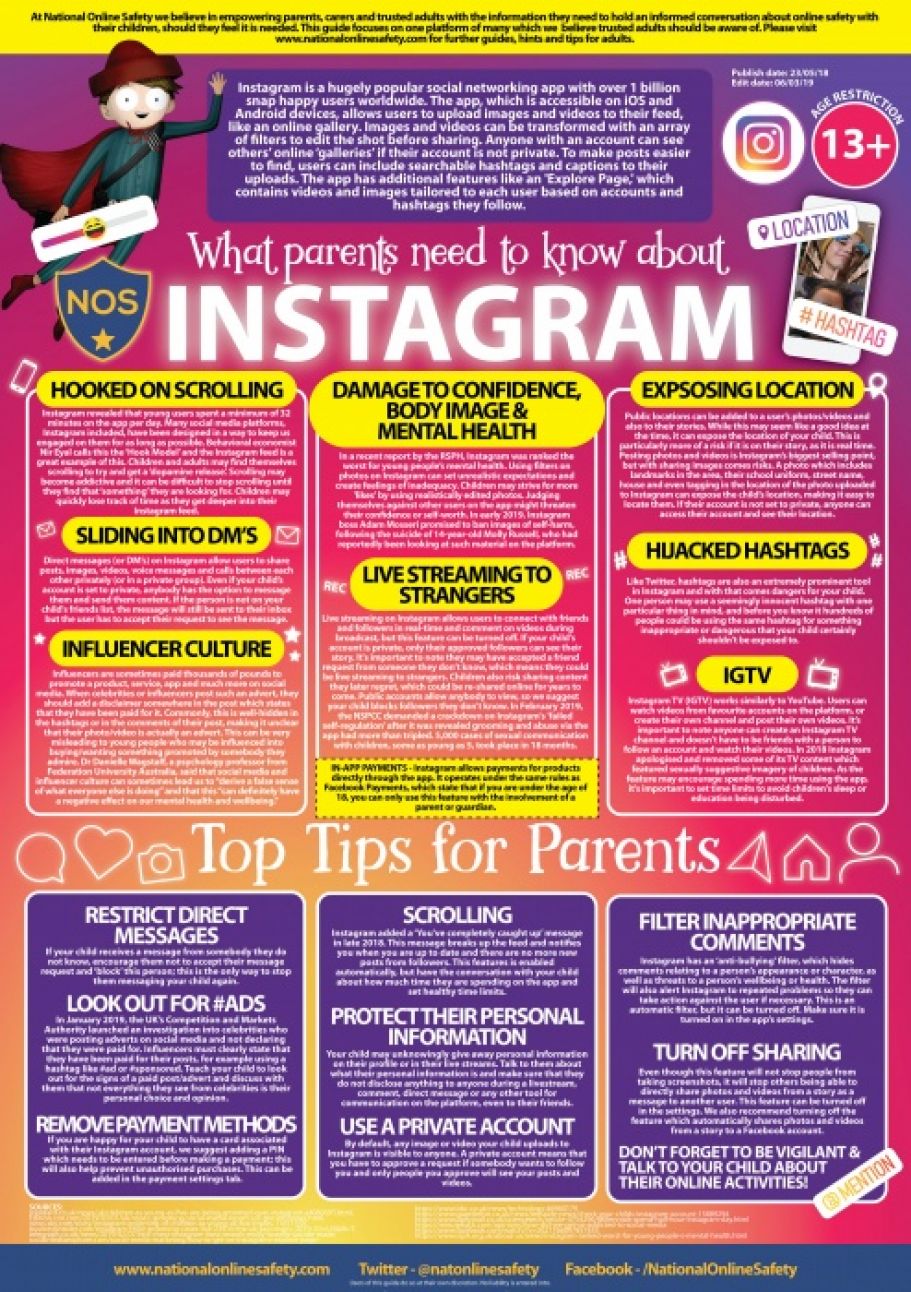 Houseparty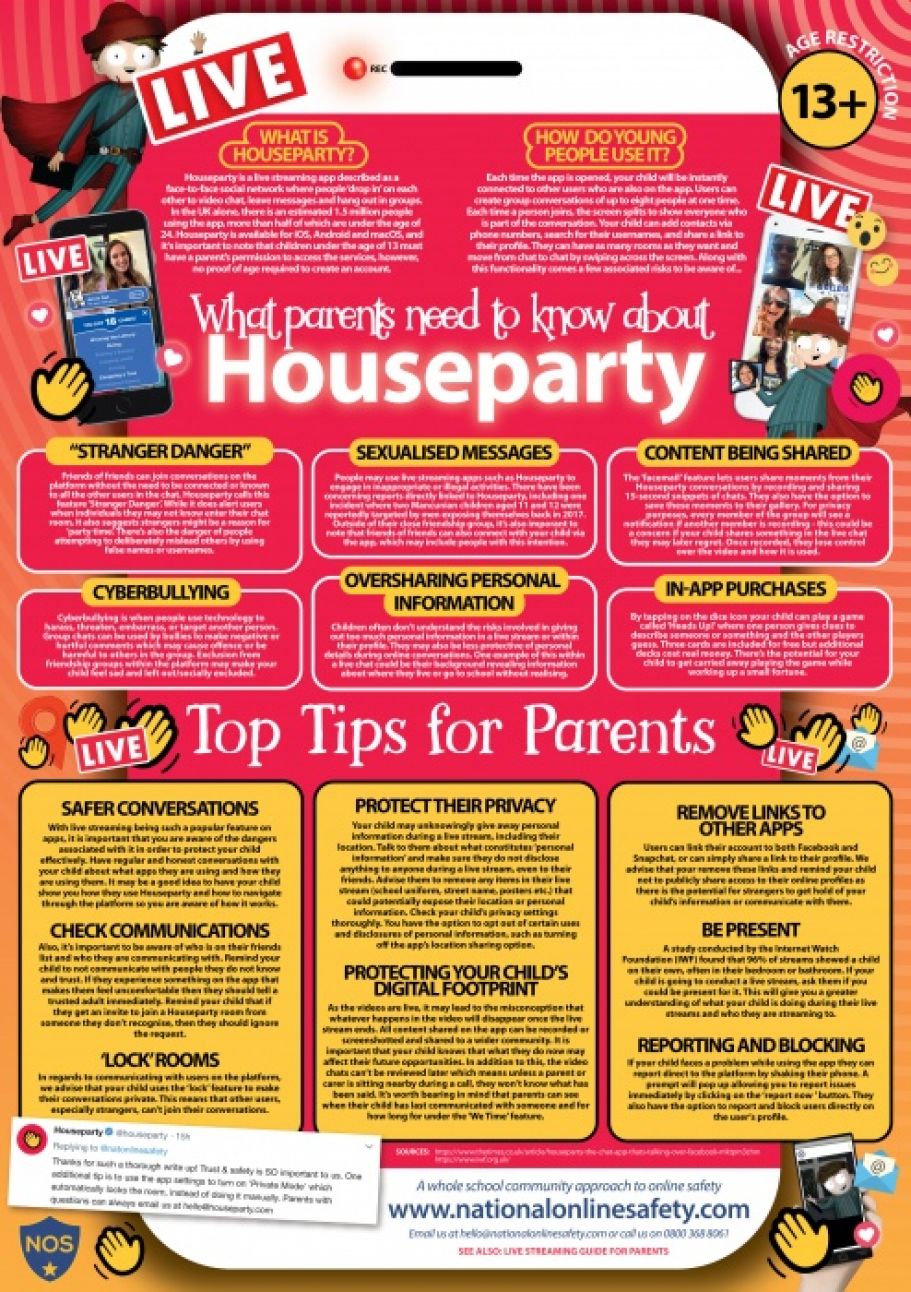 Snap Chat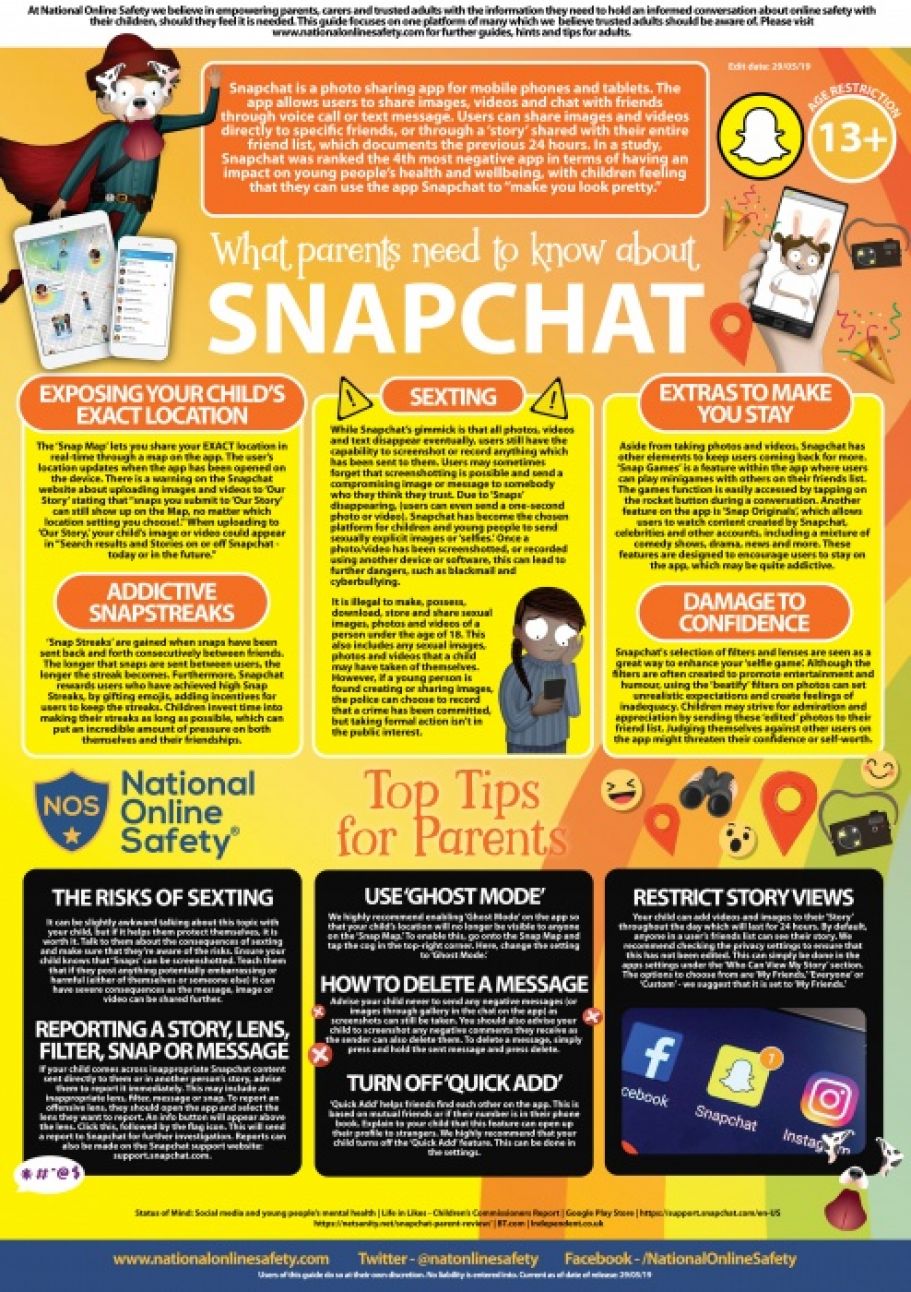 Twitch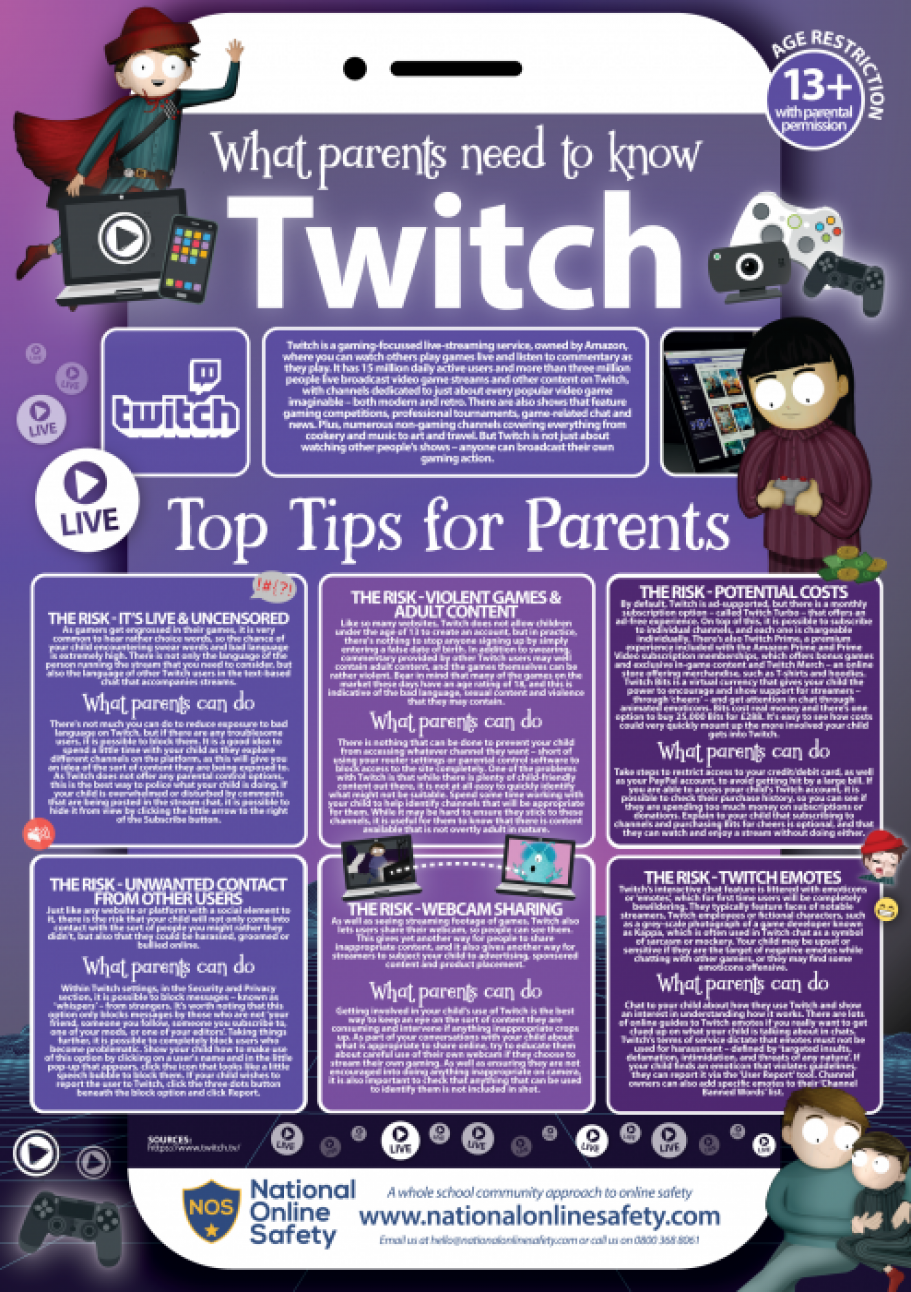 Fortnite Helpsheet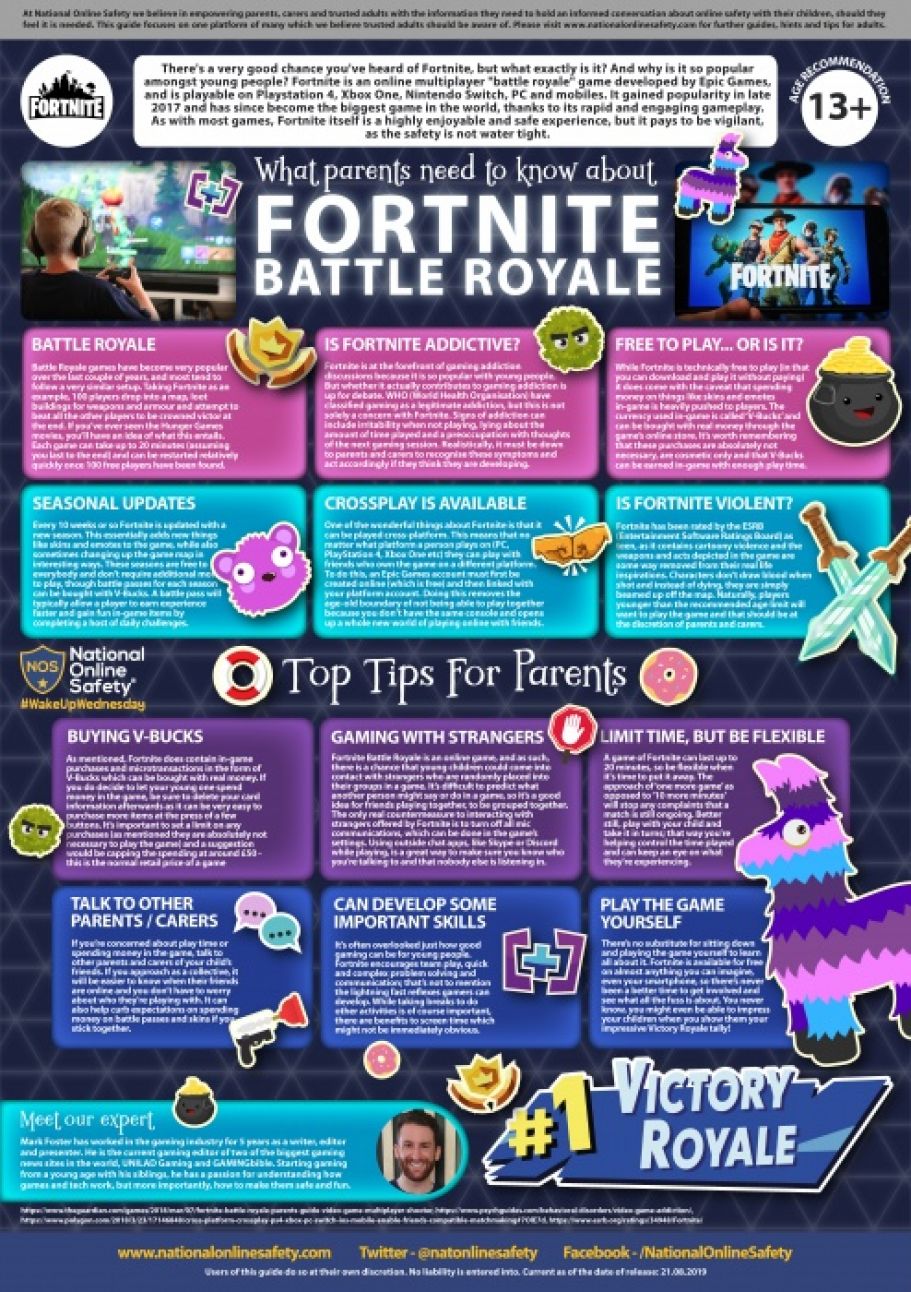 Sending SOS on mobile phone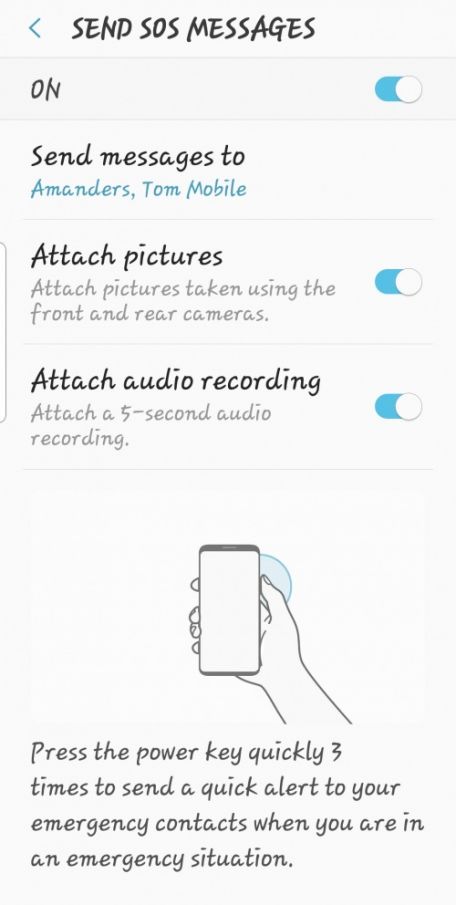 Did you know that some Smartphones have a feature to send emergency SOS messages?
Some setups vary but it could be as easy as pressing the power button rapidly 3 times and an emergency message will be sent to 2 contacts. This can be a message with the senders location shown and a photograph from the front and back camera as well as an audio clip.
This is only available on certain phones but if this feature is available then it's a terrific way of your child being able to send an emergency distress to chided numbers, very quickly.
Gaming Ages
Do you know the age restrictions for computer games that your child might be playing?
Pan European Game Information (PEGI) is a European video game content rating system formed to help consumers make informed decisions when buying video games or apps. As well as showing the age recommendations it also uses contents descriptors to let you know the type of contents that your child will be exposed to.
GTA (Grand Theft Auto) for example, is a video game that is an over 18 game and includes content totally inappropriate for children, especially of Primary School age. Apps such as Snapchat have an age restriction of 13 and over. Popular games such as Fortnite have an restriction of 12 and over.
Social Media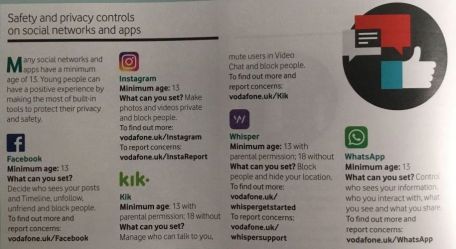 Did you know:
78% of 10-12 year olds in the UK have social media accounts.
49% of under 13s have Facebook account (the minimum age is 13)
40% of 8-17 years said they have received negative comments on a photo they posted.
35% of boys and 51% of girls worry about how attractive they look in photos they share
Newbuildings Primary School, 83 Victoria Road, Londonderry, BT47 2RL. Tel no: 028 7134 3896