Accelerated Reader
Please click on this link--> https://help.renlearn.co.uk/HC/HCParentGuideEnglish to find out more about Accelerated Reader and how you can connect to your child's learning at home. All children in P5, 6 and 7 have been sent individual codes in Term 1. If for some reason you need a copy of this, please inform the class teacher and we will send a replacement to you.
Click here to Access Accelerated Reader Home Connect --> Home Connect
Literacy Developments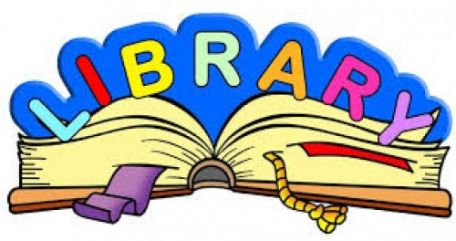 We are working hard this year to make sure that our library is completed and accessible by everyone in our school community very soon. We have almost all of our books catalogued onto the school IT library system and will shortly be arranging for an offical opening.
We recently asked for support from our parents to support the development of a parent section in our library so that parents could enjoy reading whilst thier children make use of the library. Thank you to those of you who have supported us in this venture. We hope when the finishing touches have been made, you will be able to join us and enjoy using our library.
Library Monitors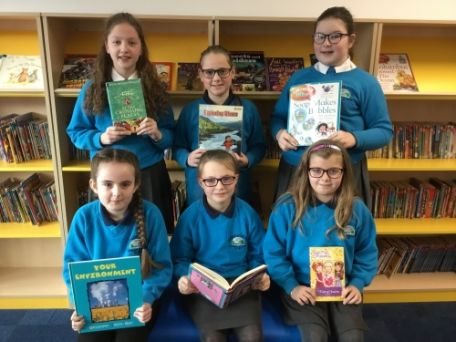 We are delighted to have Library Monitors support our school in helping to keep our library neat and tidy.
Accelerated Reader Awards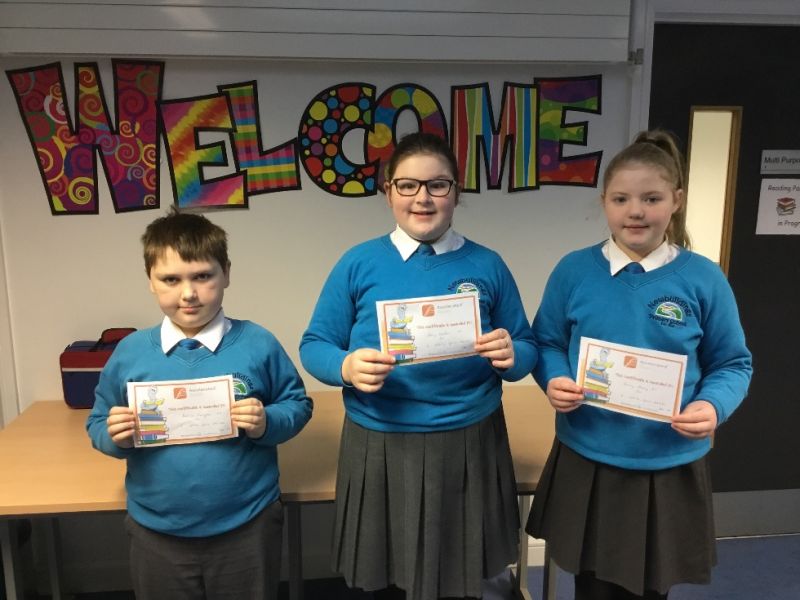 We recently commended our readers in school for accomplishments in reading. Well done to those children who excelled in reading. Keep up the great work!
Job Advertisement - Library Monitor
Pupil Job Vacancies

As a way of developing children's life skills linked to future employment and longer term aspirations we intend to advertise for and appoint children to specialty designed 'jobs' that they can undertake in school. Children will have the opportunity to experience the process of applying for a job and completing an application form, considering 'pay' and taking account of job descriptions and associated responsibilities.

If you or your child is interested, they will be asked to formally apply for a position and then, if appropriate, take part in an 'interview'. Successful candidates will be invited take up their posts for a fixed period of time. Your child will receive payment in Reward chart stamps.

As with any normal employment, children will be able to resign, or in turn, be released from their duties after serving an appropriate notice period. Whilst this is as close to a real life process as possible, at all times we will be sensitive to individual children's needs. Guidance, support and encouragement will be given throughout.
Newbuildings Primary School, 83 Victoria Road, Londonderry, BT47 2RL. Tel no: 028 7134 3896